Delux M618mini wireless mouse black (M618MB)
Code:
M618MB
Related products
Product detailed description
The Delux M618mini wireless mouse has 6 buttons including a scroll wheel. The left and right mouse buttons are controlled by the index and middle fingers. The scroll wheel can be used for navigation and can be controlled with the index or middle finger. The thumb controls the forward and back buttons. The button for additional DPI settings is located above the mouse thumb. The mouse keeps the arm in a natural position and minimizes the risk of developing consequences from long-term use of the computer mouse.
Specification: wireless + Bluetooth computer mouse Delux model M618mini black M618MB. (M618MB)
Product benefits:
only originals from the manufacturer Delux
rubberized touch surfaces
very quiet buttons

vertical mouse hold, natural hand position
right-handed use
can be switched between Bluetooth and Wifi
button for adjustable DPI

RGB strip
minimizes the risk of carpal tunnel syndrome damage and RSI
support of the shoulder muscles and the muscles of the entire hand
reliability: 99%
Technical specification:
for palm size: Medium
dual connection: Bluetooth 4.0 + wireless 2.4GHz
sensor technology: optical
range: max. 10 m
power supply: rechargeable Li-polymer battery
power cable type: USB-C
charging cable length: 135 cm
battery capacity: 1000mA
resolution: 800 / 1000 / 1600 / 2400 DPI
working current: <25mA
acceleration: up to 10G
voltage: 3.7V
installation: Plug & play
number of buttons: 6, including scroll wheel, forward and backward functions
use: right-handed
color version: black
dimensions: 103 x 89 x 69 mm
material used: ABS + rubberized
supported OS: Windows 98/ME/XP/2000/Vista/7/8/10, Mac and later
package contents: vertical mouse, USB miniature receiver, charging cable
Palm size chart: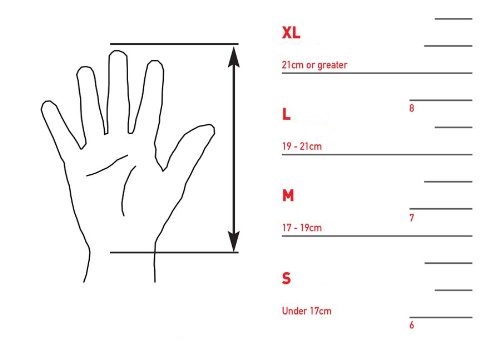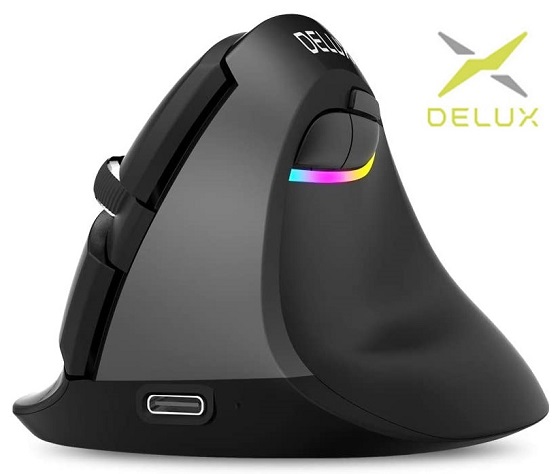 Video
Video
DH
Daniel Hladík
Ergonomie je věc čistě subjektivní, mně naštěstí vyhovuje. Zpracování je na velice dobré úrovni, plasty jsou kvalitní, tlačítka téměř neslyšná a není potřeba je mačkat velkým tlakem. Senzor je kvalitní, pohyb kurzoru je plynulý, nepřeskakuje ani nezadrhává.
SM
Simona Michálková
Krásně padne do ruky, skvěle se s ní pracuje
VN
Věra Nedvědová
Perfektni akorat do ruky. Rychle jsem si zvykla????
AH
Anna Hoferová
Skvělá myš. Pro menší ženskou ruku jako stvořená.
VS
Veronika Slavíková
Chvíli mi trvalo než jsem si zvykla a získala stejnou jemnost jako při používání normální myši. Během těch prvních dnů mě bolela ruka zase na jiném místě, ale už se to srovnalo. Používání již v pohodě a můj pracovní den je veselejší (mám růžovou variantu :-))
LH
Ladislav Homolka
Perfektně se drží. Mohla být ještě o chlup menší.
MŠ
Milan Ševčík
jede na TV Samsung (2020) - OK!
FH
František Hartmann
Ze začátku si musíte den, dva zvyknout na odlišné držení myši, ale poté je to úleva. Myš je tichá, za baterie se nic neutratí, velikostí akorát, krásně sedí v ruce. Za mě spokojenost.
ZD
Zuzana Dědková
Myš je opravdu drobná, ale sedí v malé ruce. Povrch trochu klouže. Má tichá tlačítka. Určitě úleva pro ruku.
Be the first who will post an article to this item!