Delux M910GB wireless mouse black (M910GB)
Code:
M910GB
Related products
Product detailed description
The wireless right-handed mouse M910GB Delux has 9 buttons including a scroll wheel. The left and right mouse buttons are controlled by the index and middle fingers. The scroll wheel can be used for navigation and can be controlled with the index or middle finger as well as DPI control. The thumb controls the buttons forward, back including volume + - . M910GB Delux keeps the arm in a natural position and minimizes the risk of developing consequences from long-term use of the computer mouse.
Specification: wireless computer mouse model M910GB with palm rest black M910GB. (M910GB)
Product benefits:
only originals from the manufacturer Delux

horizontal mouse hold, natural hand position
anti-slip design in the thumb area
thumb volume control
rubberized touch surface under the thumb with silicone film
micro grooves (palm + thumb) for air flow, minimizes sweating

removable wrist support
button for adjustable DPI
minimizes the risk of carpal tunnel syndrome damage and RSI

support of the shoulder muscles and the muscles of the entire hand
reliability: 99%
Technical specification:
for palm size: Medium
connection: wireless 2.4 GHz
sensor technology: optical
range: max. 10 m
power supply: 1 x AA battery (not included)
resolution: 800 / 1200 / 1600 / 2400 DPI
installation: Plug & play
number of buttons: 9, including scroll wheel, forward and backward functions
use: right-handed
color version: black
dimensions: 157 x 90 x 55 mm
supported OS: Windows 98/ME/XP/2000/Vista/7/8/10 and later
package contents: vertical wireless mouse M910GB
Palm size chart: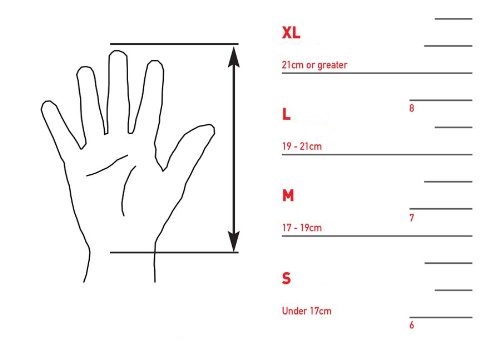 Video
MN
Martina Novotná
Ruka je v přirozené poloze, dobře padne.
ZK
Zdeněk Kubizňák
dobře padnoucí do velké ruky
P
Pavel F.
Podle mého názoru se se jedná o jednu z nejlepších bezdrátových ergonomických myší. Poloha ruky je přesně taková, která mi i manželce ideálně vyhovuje. Velikost pro uchopení je optimální a ruka není zbytečně přetočená. Užitečná je i snadno odnímatelná podložka pod zápěstí, což umožňuje ruku uvolnit a volně položit na stůl. Manželka raději používá podložku pod myš s oporovou pod zápěstí, mně vyhovuje přidaná podložka přichycená přímo na myš. Myš používá snímač s modrým světlem a funguje bez zaváhání na všech površích. Použitelná je i na skle. Tlačítka jsou přesná, kolečko myši rovněž - nevrže ani nepřeskakuje. Pokud se myš delší dobu nepoužívá, automaticky usne. Pro probuzení stačí klepnout na jakékoliv tlačítko. Při práci to nijak neruší a šetří baterii (klasická AA tužkovka). Běžnou baterii považuji také za výhodu, oproti nevyměnitelným nabíjecím článkům. Ve spodní části je i mechanický vypínač, pokud by se myš delší dobu nepoužívala. Jsem přesvědčen, že se myš vyplatí i za mírně vyšší cenu. V porovnání s levnějšími kousky působí na první dotyk bytelně a poctivě. Nic nevrže a nic se neprohýbá. Nenarazil jsem na žádný problém, což se o levných modelech říci nedá. Ty jsou sice levnější, ale někdy "na jedno použití". Musím také poděkovat internetovému obchodu za velice vstřícný přístup při výměně (a reklamaci) nevhodně vybrané ergonomické myši a doporučení právě tohoto modelu. Takto férové jednání se nevidí a dovolím si tvrdit, že nikde jinde ani neuvidí.
PR
Pavel Roučka
Kvalitní myš, rychlá a přesná odezva. pohodlná do ruky, doporučuji.
OH
Ondřej Hnyk
Myš je opravdu velká a dobře padne do ruky. Je potřeba si na ní trochu zvyknout. Opravdu je potřeba nyní pohybovat celou rukou od loktu místo klasického pohybování myši od zápěstí. Běží jen na jednu baterii tak uvidíme jak dlouho vydrží. Automatický režim spánku by snad měl pomoc výdrži baterie. Je zde i dostatek multifunkčních tlačítek. Za mě jediná škoda, že se nedají programovat na jiné funkce. Za mě osobně tuto myš doporučuji. V poměru cena/výkon je výborná.
Be the first who will post an article to this item!