Delux M618mini wireless mouse iron grey (M618MI)
Code:
M618MI
Related products
Product detailed description
The Delux M618mini wireless mouse has 6 buttons including a scroll wheel. The left and right mouse buttons are controlled by the index and middle fingers. The scroll wheel can be used for navigation and can be controlled with the index or middle finger. The thumb controls the forward and back buttons. The button for additional DPI settings is located above the mouse thumb. The mouse keeps the arm in a natural position and minimizes the risk of developing consequences from long-term use of the computer mouse.
Specification: wireless + Bluetooth computer mouse Delux model M618mini iron grey M618MI. (M618MI)
Product benefits:
only originals from the manufacturer Delux
rubberized touch surfaces

very quiet buttons
horizontal mouse hold, natural hand position
right-handed use
can be switched between Bluetooth and Wifi
button for adjustable DPI
very easy to control

RGB strip
minimizes the risk of carpal tunnel syndrome damage and RSI
support of the shoulder muscles and the muscles of the entire hand
reliability: 99%
Technical specification:
for palm size: Medium
dual connection: Bluetooth 4.0 + wireless 2.4GHz
sensor technology: optical
range: maximum 10 m
power supply: rechargeable Li-polymer battery
charging cable length: 135 cm
power cable type: USB-C
battery capacity: 1000mA
resolution: 800 / 1000 / 1600 / 2400 DPI
working current: <25mA
acceleration: up to 10G
voltage: 3.7V
installation: Plug & play
number of buttons: 6, including scroll wheel, forward and backward functions
use: right-handed
color version: iron grey
dimensions: 103 x 89 x 69 mm
material used: ABS + rubberized
supported OS: Windows 98/ME/XP/2000/Vista/7/8/10, Mac and later
package contents: vertical mouse, USB miniature receiver, charging cable
Palm size chart: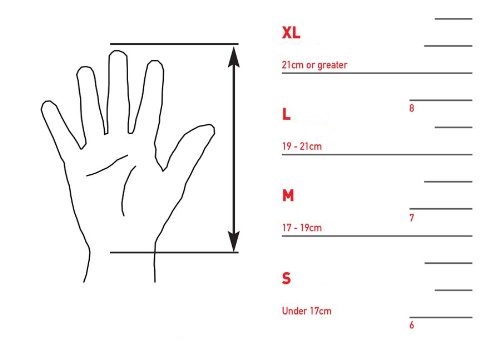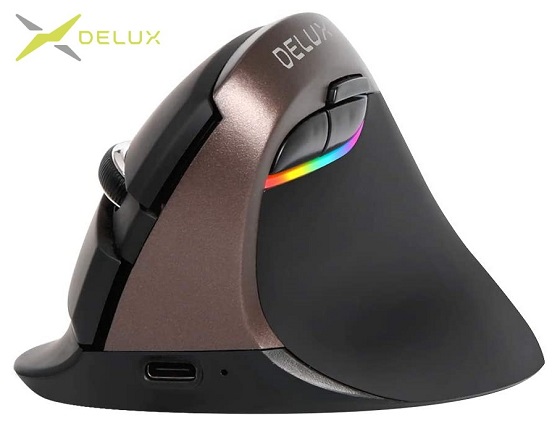 ABS, or Acrylonitrile-Butadiene-Styrene, is a relatively new, extremely strong and tough plastic with high resistance to pressure shocks even at low temperatures, crack propagation and abrasion resistance. Furthermore, this material resists atmospheric influences, UV radiation and has a high attenuation coefficient (sound dampening). A big advantage is its extremely low thermal conductivity, so insulation is not necessary, which predetermines this material for use in cold and air-conditioned spaces. The proportions can vary from 15-35% acrylonitrile, 5-30% butadiene and 40-60% styrene by weight.
Video
Video
PS
Pavel Slavík
Myš ,jako taková,funguje bezchybně.Jediný problém je v tom,že mne nikdo neupozornil na to, že myš se varábí v různých veliostech. Produkt,který mi byl zaslán byl promptní , ale myš je v nejmenší velikosti,čímž mi ztěžuje práci s ní .
JS
Jiří Skala
(Administrator)
Dobrý den, myš M618MI se vyrábí pouze v jedné velikosti. Nikdo se na velikost myši neptal, v detailním popisu výrobku je daná velikost myši uvedena.
MČ
Miroslav Červinka
Kvalitní myš, příjemná tlačítka.
JK
Jaroslav Kaderka
velmi komfortní při používání
MV
Michaela Vintrova
Nemam co dodat k hodnoceni pani Sikyrove. Mys naprosto super, splnila ma ocekavani, prijemny material, lehounke ovladani, no proste moje MYSICKA, ktera mi udelala radost. A to uz jsem zaslouzila seniorka. Dopoprucuji a dekuji.
MŠ
Marie Šikýřová
Myš mne velmi překvapila. Kliknutí je opravdu velmi tiché, i zdvih tlačítka je malý. Myš je velmi pohodlná, na moji drobnou ruku až velká, ale úchop mi vyhovuje. Povrchová úprava je velmi příjemná na dotek. Tlačítka Zpět/Vpřed a změnu DPI jsou umístěna příjemně v blízkosti place, jejich stisknutí je velmi pohodlné. Barevné osvětlení kolem tlačítek nijak neruší a je efektní, je dobře vidět, kdy je myš aktivní. Vadí mi jediná drobnost. Doma mám poměrně malý pracovní prostor. Zvykla jsem si myš "poponést", když se potřebuji na stísněném prostoru posunout. U této myši to není úplně pohodlné. Tím, že je stisk tlačítek tak citlivý, často se mi stane, že omylem kliknu.
J
Jozef
strasne malinka myska inak je fajn :( skoda ze jedina zdravotna mys na trhu s tichym klikom
AK
Adriana Kočí
Výrobek předčil moje očekávání, funkčnost, design i částečná úleva od bolestí. Jediné, co mi chybí je indikátor stavu baterie.
VK
Vojtěch Košák
(Administrator)
Dobrý den, indikátor stavu baterie má. Na přední straně vedle usb konektoru začne červeně blikat při slabé baterii. Není to tak žřejmé, protože to bliká dopředu.
JS
Jitka Sokolova
myš je super, vnuk je nadšený, nebolí ho ruka, pracuje na počítači denně
M
MS
Myš je menší, než jsem čekal, ale po dvou dnech práce jsem si zvykl a funguje skvěle, ruka nebolí.
P
PS
Myš sa mi zdá menšia, aj náklon doprava by som čakal väčší, je pomerne ťažšia čo zase je podľa mňa dobré. Všetko je to ale vecou zvyku (aj oproti predchádzajúcej ergo myši). Cena, prevedenie, výkon- hodnotím kladne.
KV
Kamil Vacek
Spokojenost, myš do ruky akurát
JT
Jiří Tomšů
Myš je překvapivě malá, až bych řekl že příliš . Nemám ruce žádné plácačky, ale i tak je to prcek. Rozměr v nejdelším místě je 100mm. Můj prostředníček je dlouhý cca 8cm - Ať si uděláte představu. Náklon je dle mého názoru pro pohodlné dlouhé držení ještě malý. Příště bych nešetřil a šel přímo do pistolové myši. Z části jde určitě o nezvyk.
V
Vojtěch
Násutpce původní Delux M618, o 2 třídy lepší..
Be the first who will post an article to this item!