Delux M618mini wireless mouse blue (M618MP)
Code:
M618MP
Related products
Product detailed description
The Delux M618mini wireless mouse has 6 buttons including a scroll wheel. The left and right mouse buttons are controlled by the index and middle fingers. The scroll wheel can be used for navigation and can be controlled with the index or middle finger. The thumb controls the forward and back buttons. The button for additional DPI settings is located above the mouse thumb. The mouse keeps the arm in a natural position and minimizes the risk of developing consequences from long-term use of the computer mouse.
Specification: wireless + Bluetooth computer mouse Delux model M618mini blue M618MP. (M618MP)
Product benefits:
only originals from the manufacturer Delux
very quiet buttons
horizontal mouse hold, natural hand position
right-handed use
can be switched between Bluetooth and Wifi
button for adjustable DPI
very easy to control

RGB strip
minimizes the risk of carpal tunnel syndrome damage and RSI
support of the shoulder muscles and the muscles of the entire hand
reliability: 98%
Technical specification:
for palm size: Medium
dual connection: Bluetooth 4.0 + wireless 2.4GHz
sensor technology: optical
range: max. 10 m
power supply: rechargeable Li-polymer battery
charging cable length: 135 cm
power cable type: USB-C
battery capacity: 1000mA
resolution: 800 / 1000 / 1600 / 2400 DPI
working current: <25mA
acceleration: up to 10G
voltage: 3.7V
installation: Plug & play
number of buttons: 6, including scroll wheel, forward and backward functions
use: right-handed
color version: blue
dimensions: 103 x 89 x 69 mm
material used: ABS
supported OS: Windows 98/ME/XP/2000/Vista/7/8/10, Mac and later
package contents: vertical mouse, USB miniature receiver, charging cable
Palm size chart: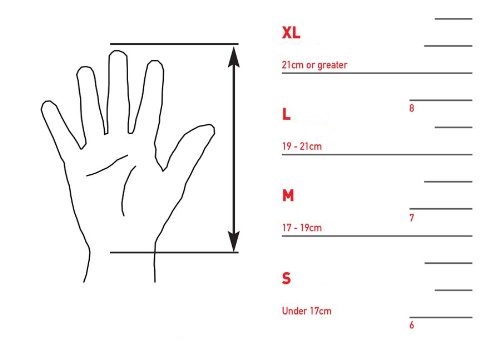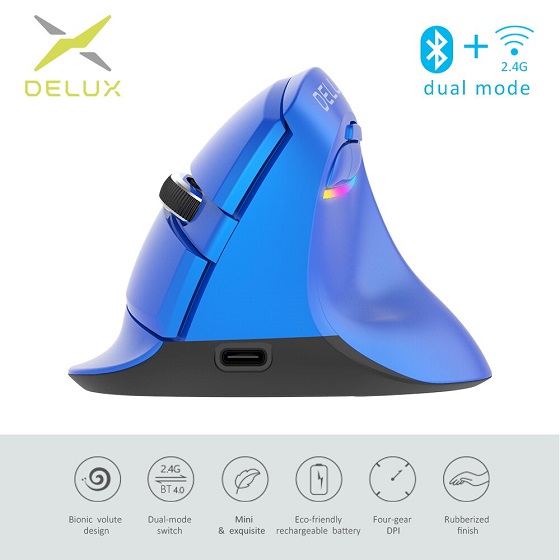 ABS, or Acrylonitrile-Butadiene-Styrene, is a relatively new, extremely strong and tough plastic with high resistance to pressure shocks even at low temperatures, crack propagation and abrasion resistance. Furthermore, this material resists atmospheric influences, UV radiation and has a high attenuation coefficient (sound dampening). A big advantage is its extremely low thermal conductivity, so insulation is not necessary, which predetermines this material for use in cold and air-conditioned spaces. The proportions can vary from 15-35% acrylonitrile, 5-30% butadiene and 40-60% styrene by weight.
Video
Video
MS
Marcela Samková
Myš je super. Používám ji už 4 měsíce a už nechci jinou.
PP
Petra Pillerová
Maximálně spokojená :)
JP
Jaroslav Pavlík
myška běhá nádherně, škoda že nemá bezdrátové nabíjení jako mobil!
RN
Růžena Nogová
Myš je úžasná, nejlepší co jsem měla.
VH
Vratislav Hapl
Koupeno na kancelářskou práci pro paní účetní, která má bolesti zápěstí. Paní je po pár dnech nadšená, objednával jsem jí druhou stejnou k soukromému PC domů. Vzhledově je myš pěkná, funkční na 100%, nemám k produktu žádnou výhradu.
Be the first who will post an article to this item!